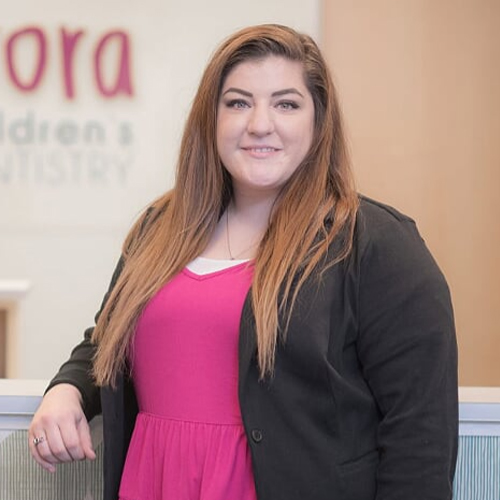 Allisyn
Insurance Coordinator
Allisyn is a Palmer native who has always been fascinated with dentistry. She entered the dental field five years ago as a dental assistant. She loves her job at Aurora Children's Dentistry because she has the opportunity to give stickers and goodies to the kids at the end of their appointments during checkout. Helping children have a positive experience at the dentist is a priority for her and the main reason she loves pediatric dentistry. When she is not caring for kids in the office, she can be found with her own children on a sledding hill, making a craft project or cooking something yummy!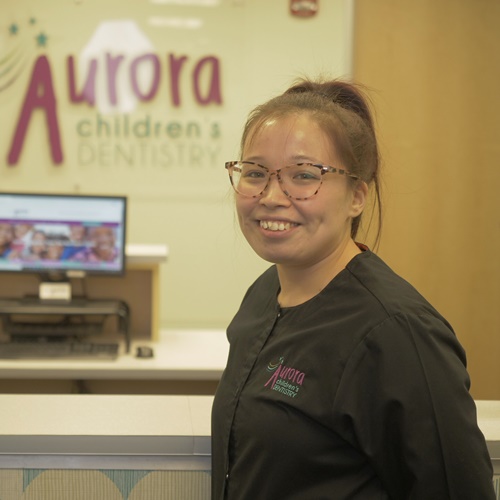 Krystal
Dental Assistant
Krystal is from Chevak, AK. She entered the dental field through a training program at the native hospital 2 years ago. She loves pediatric dentistry because it allows her to work with children and share her excitement about dentistry with them. She loves picking prizes to reward patients for good behavior during appointments. She is a nursing student, an avid baker and mom to an adorable little girl.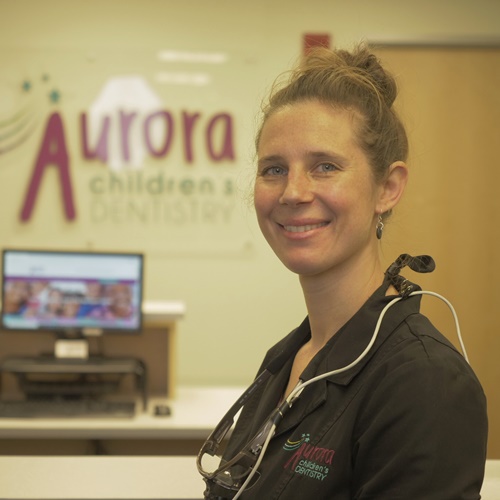 Val
Hygienist
Val was raised in Fairbanks. She discovered her passion for dentistry while working at a dental office during high school. She has been working in dentistry for 17 years. She realized her heart was in pediatrics before she went to hygiene school. Her favorite thing about working in pediatric dentistry is having the opportunity to make a positive difference in a child's oral health and wellbeing with out judgement. She loves to have fun outdoors with her family skiing, sledding or growing something in the garden.