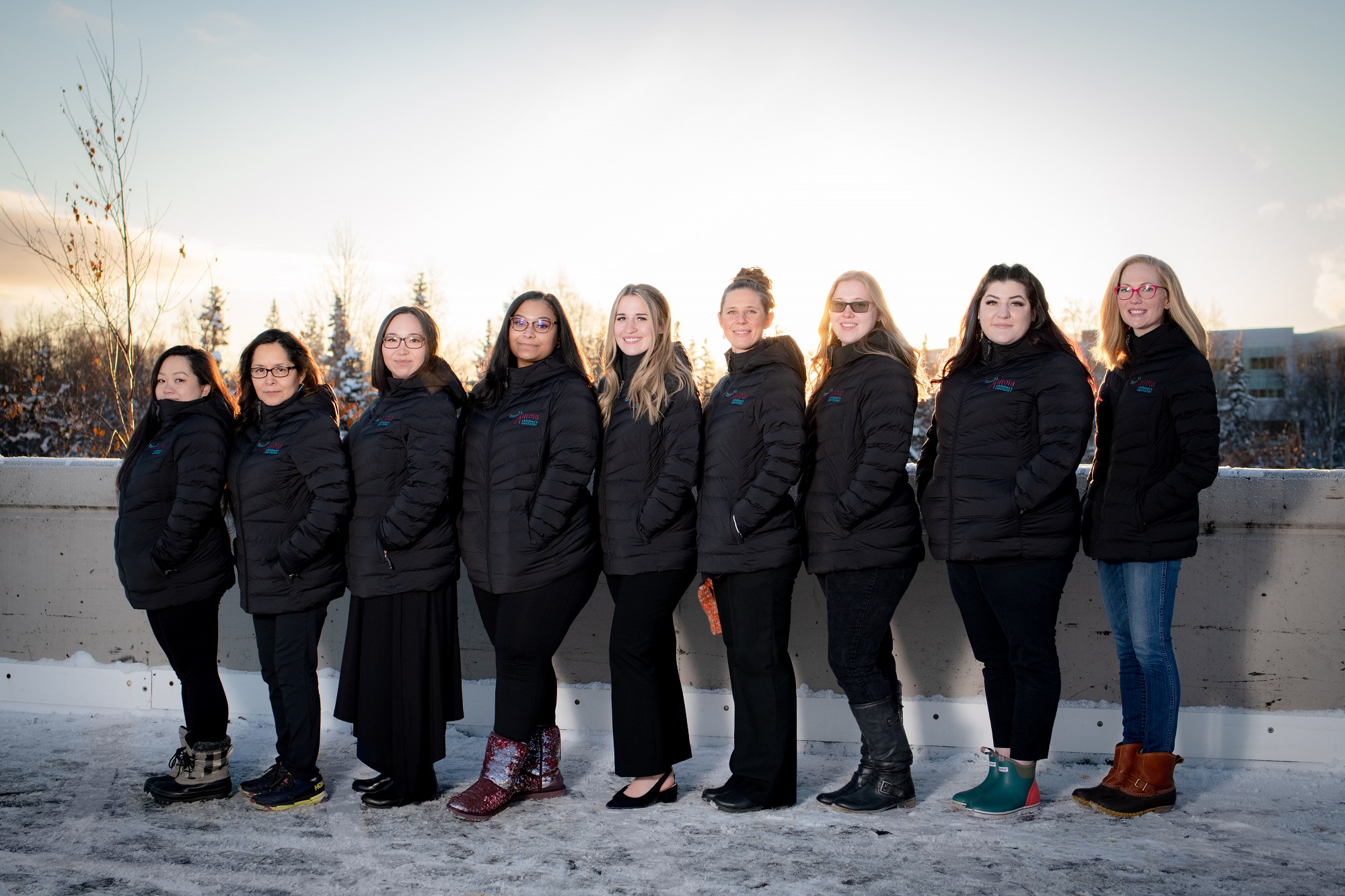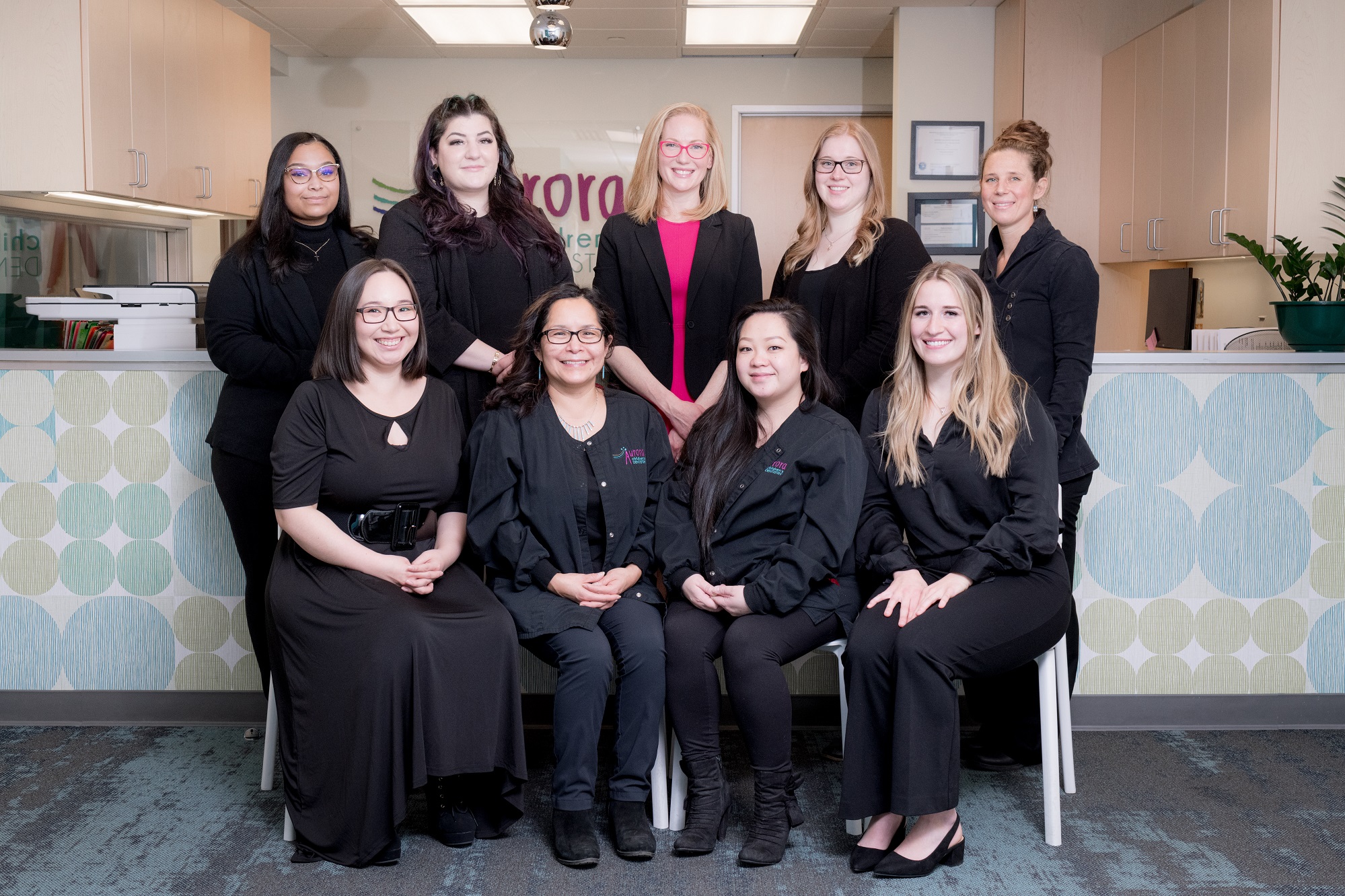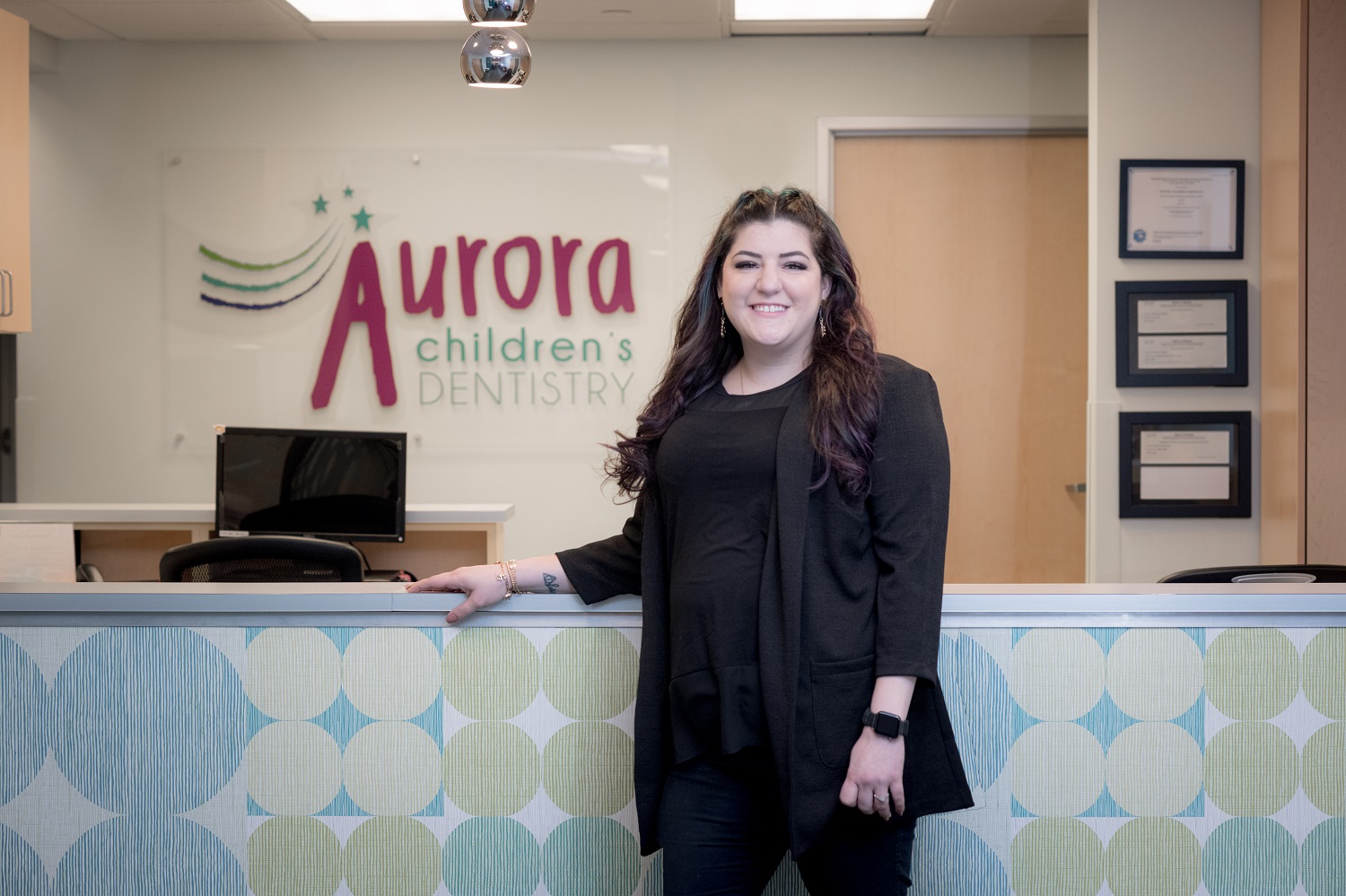 Allisyn
Lead Front Desk Administrator/Insurance Coordinator
Allisyn grew up in Palmer, Alaska. Her love for children comes from her time as a Licensed Foster Parent and teaching preschool. Her passion for dentistry began in 2015 when she became a Dental Assistant. Helping children have a positive experience at the dentist is a priority for her and the main reason she loves pediatric dentistry. When she is not caring for kids in the office, she can be found crafting, learning trivia and spending time with her husband and two children.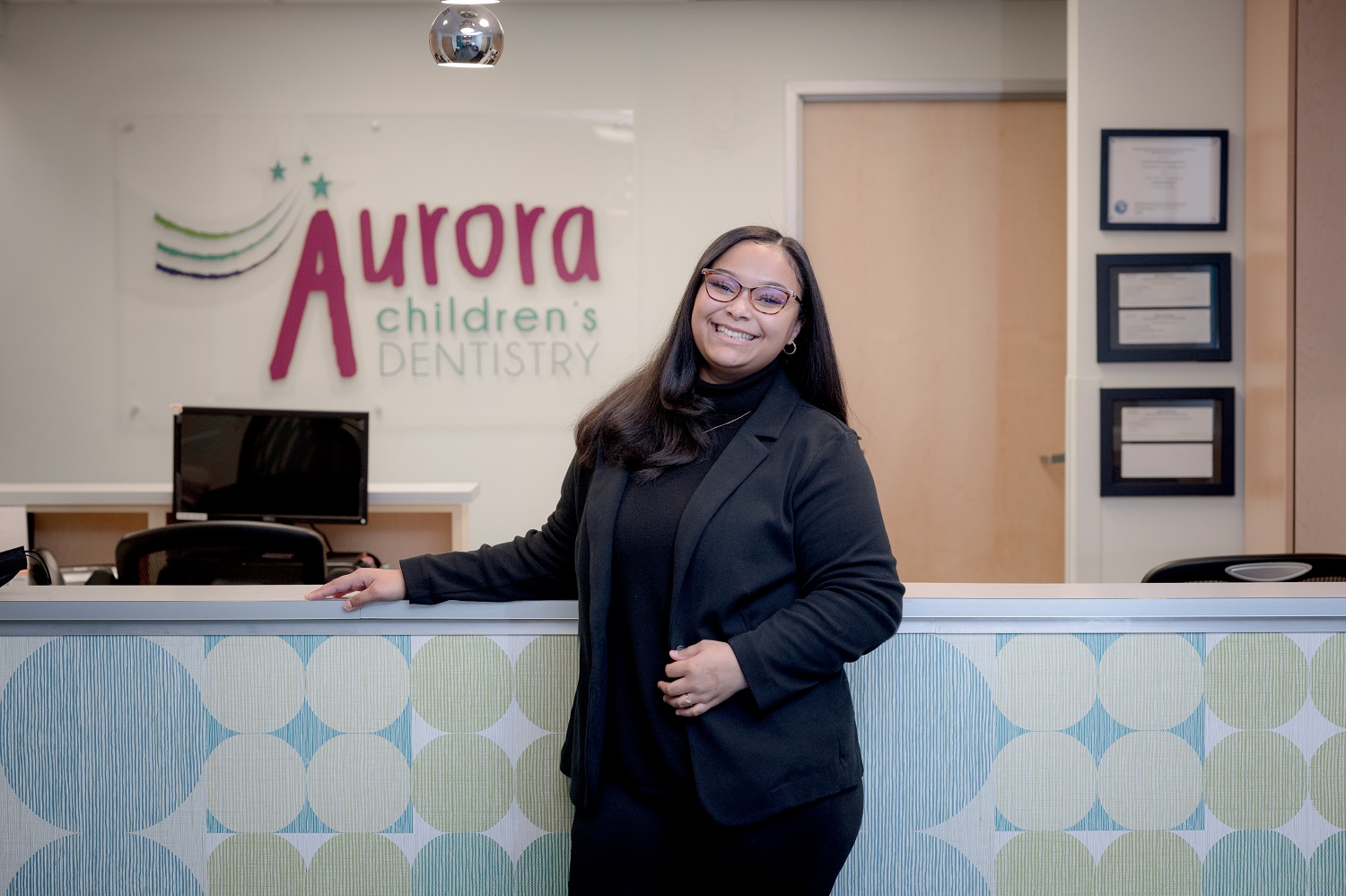 Morrisa
Front Desk Administrator
Morrisa was born and raised in Anchorage and loves living here! Morrisa's interest in dentistry sparked in High School while participating in a job shadowing program at a local dental clinic. It was there that she realized the many opportunities to learn something new every day in dentistry! She is excited to be in Pediatric Dentistry so she can provide a smooth and upbeat experience to families and their children. When she is not in the office, she enjoys spending time reading a good book or cooking and baking for her loved ones.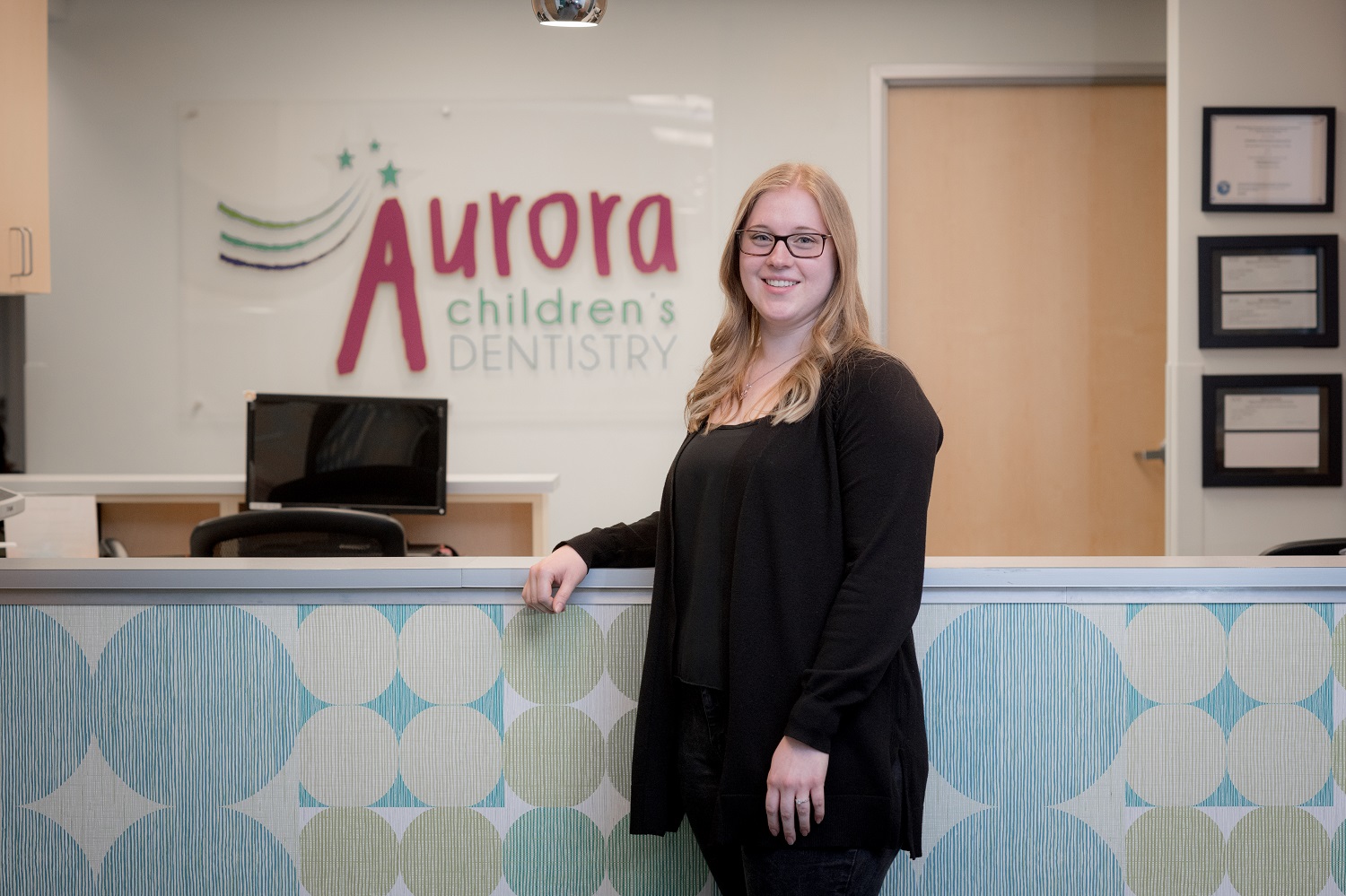 Jessie
Surgery Coordinator/Front Desk Administrator
Jessie grew up in Chugiak, AK. She has worked in the dental field since 2019 and loves it! She attended the UAA Dental Assisting program and became a nationally certified Dental Assistant through DANB. Her time working at Aurora Children's Dentistry has allowed her to expand and learn new skills, including surgery coordinating. She enjoys working with children and making the dentist a fun and joyful experience. While not at work she can be found spending time with her family or studying for school.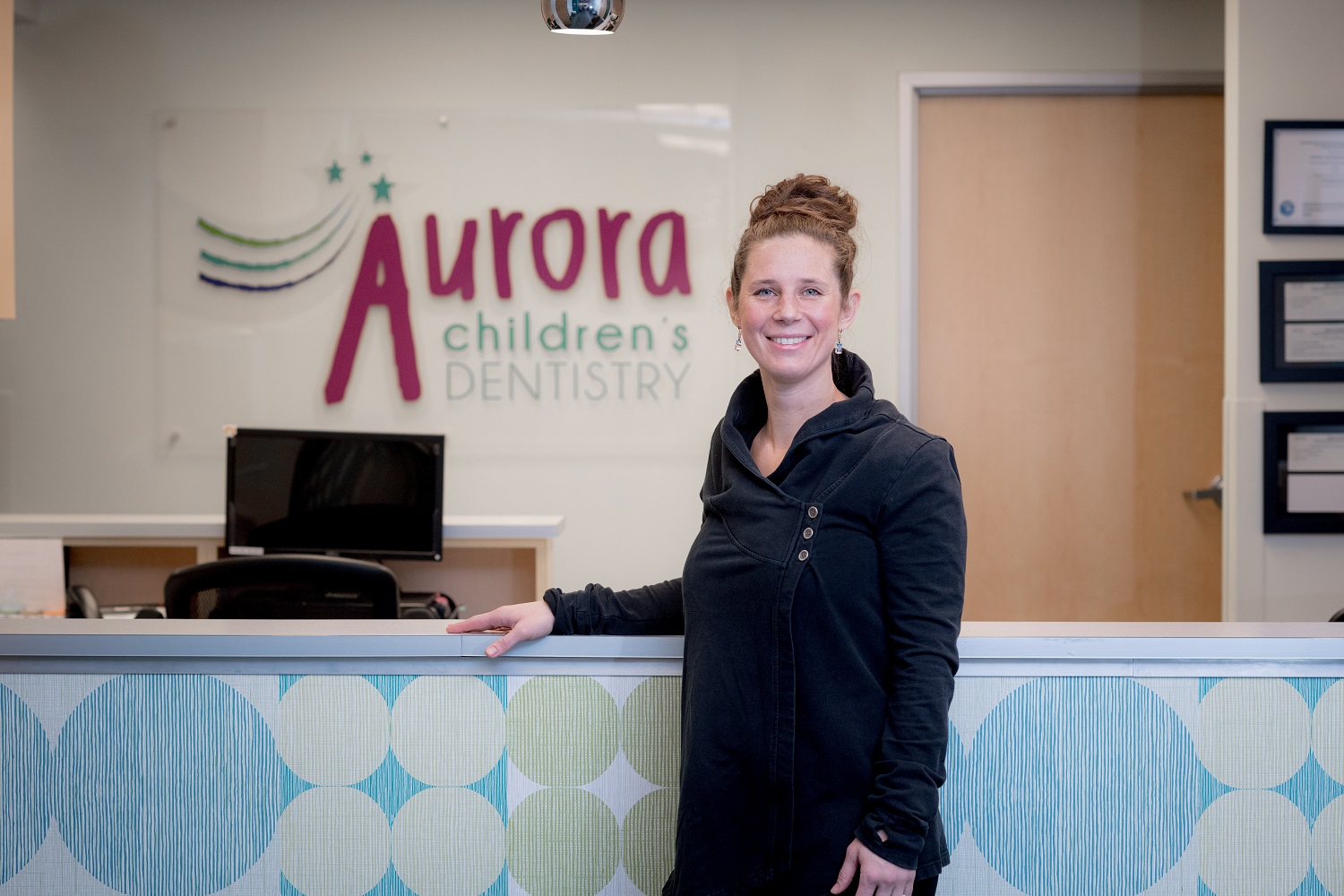 Val
Hygienist
Val was raised in Fairbanks. She discovered her passion for dentistry while working at a dental office during high school. She has been working in dentistry for 17 years. She realized her heart was in pediatrics before she went to hygiene school. Her favorite thing about working in pediatric dentistry is having the opportunity to make a positive difference in a child's oral health and wellbeing with out judgement. She loves to have fun outdoors with her family skiing, sledding or growing something in the garden.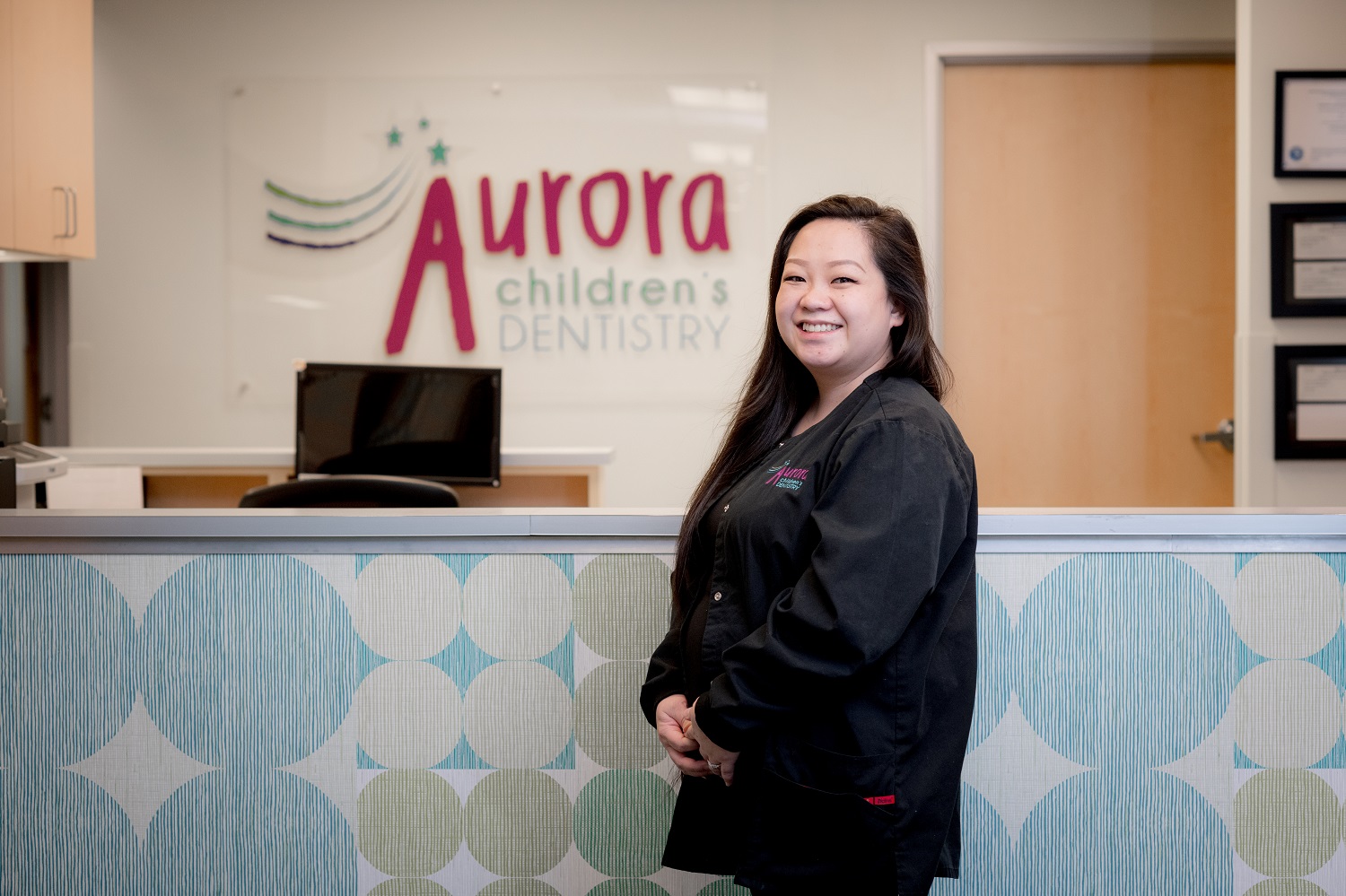 Mai
Dental Assistant
Mai has lived in Alaska for 23 years and has been in the dental field for 11 years. She chose pediatric dentistry because of her enjoyment working with children. Outside of work, she has a large family that she loves spending time with, playing board games and hosting movie nights. Mai also has a passion for outdoor activities with family and friends.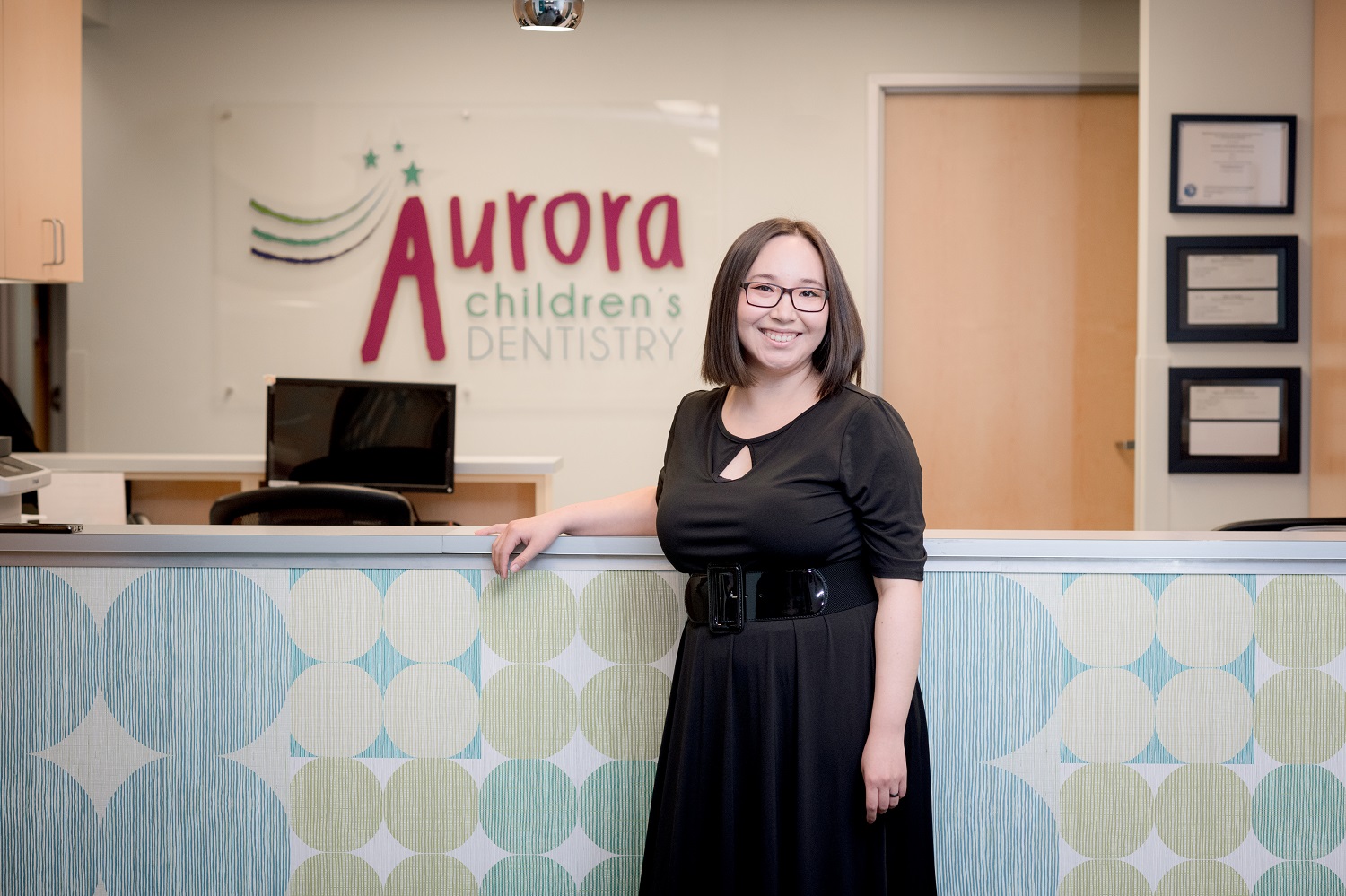 Sharla
Dental Assistant
Sharla is originally from Alaska but enjoyed living in Fiji for 5 years before moving back home. Sharla has been a dental assistant since 2019 and is a natural when working with children. In her free time she loves watching movies and doing arts and crafts, especially beading. She has also recently picked up video games as a hobby!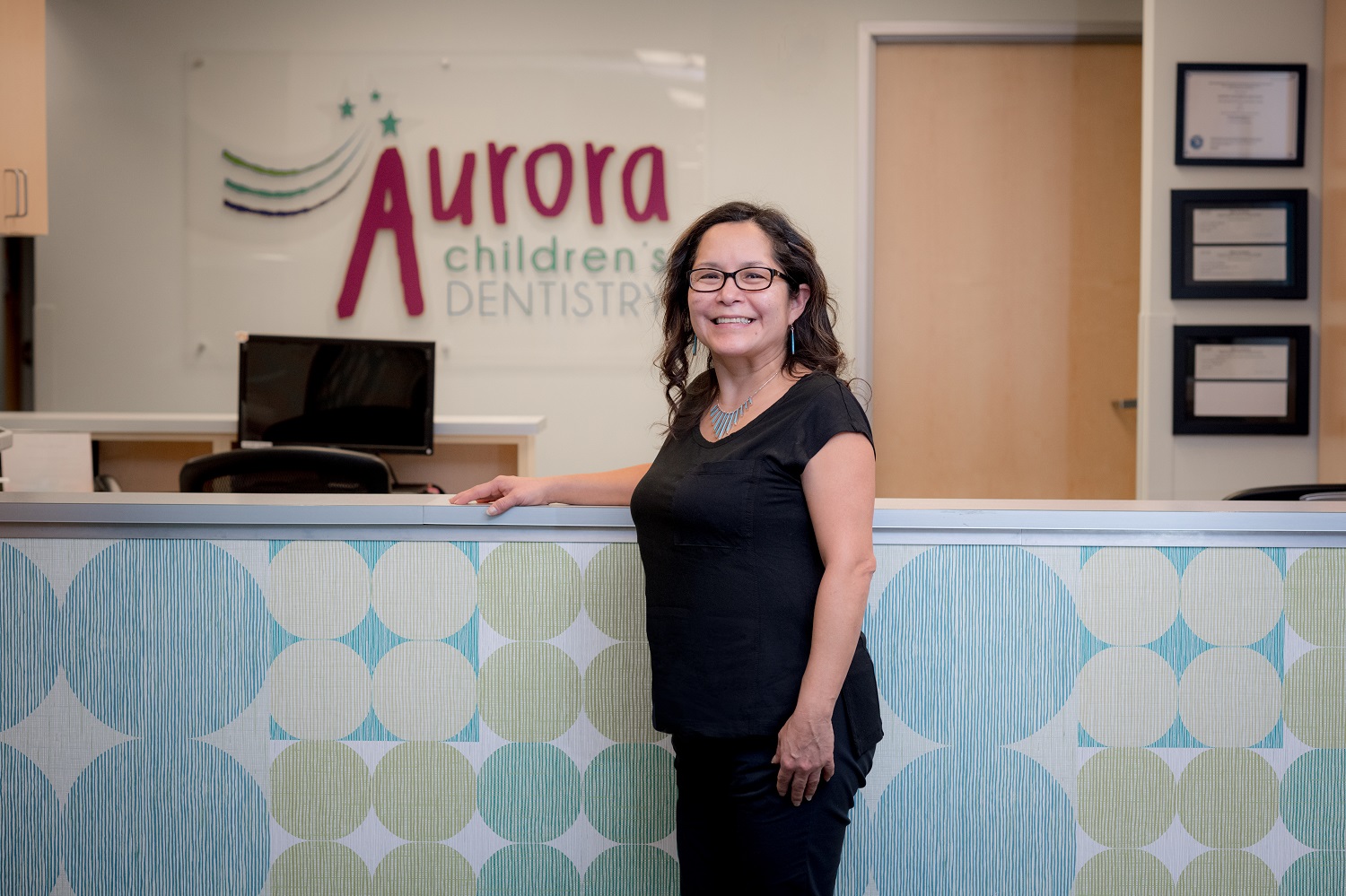 Jackie
Dental Assistant
Jackie was born in Los Angeles, California and raised on a Navajo reservation in Arizona. She has been in the dental industry for over 20 years and loves what she does! The most rewarding aspect of her job is helping individuals with special needs. During her days off, she loves to travel, explore interesting places and meet new people. She loves going home after work and hanging out with her mini poodle Kika.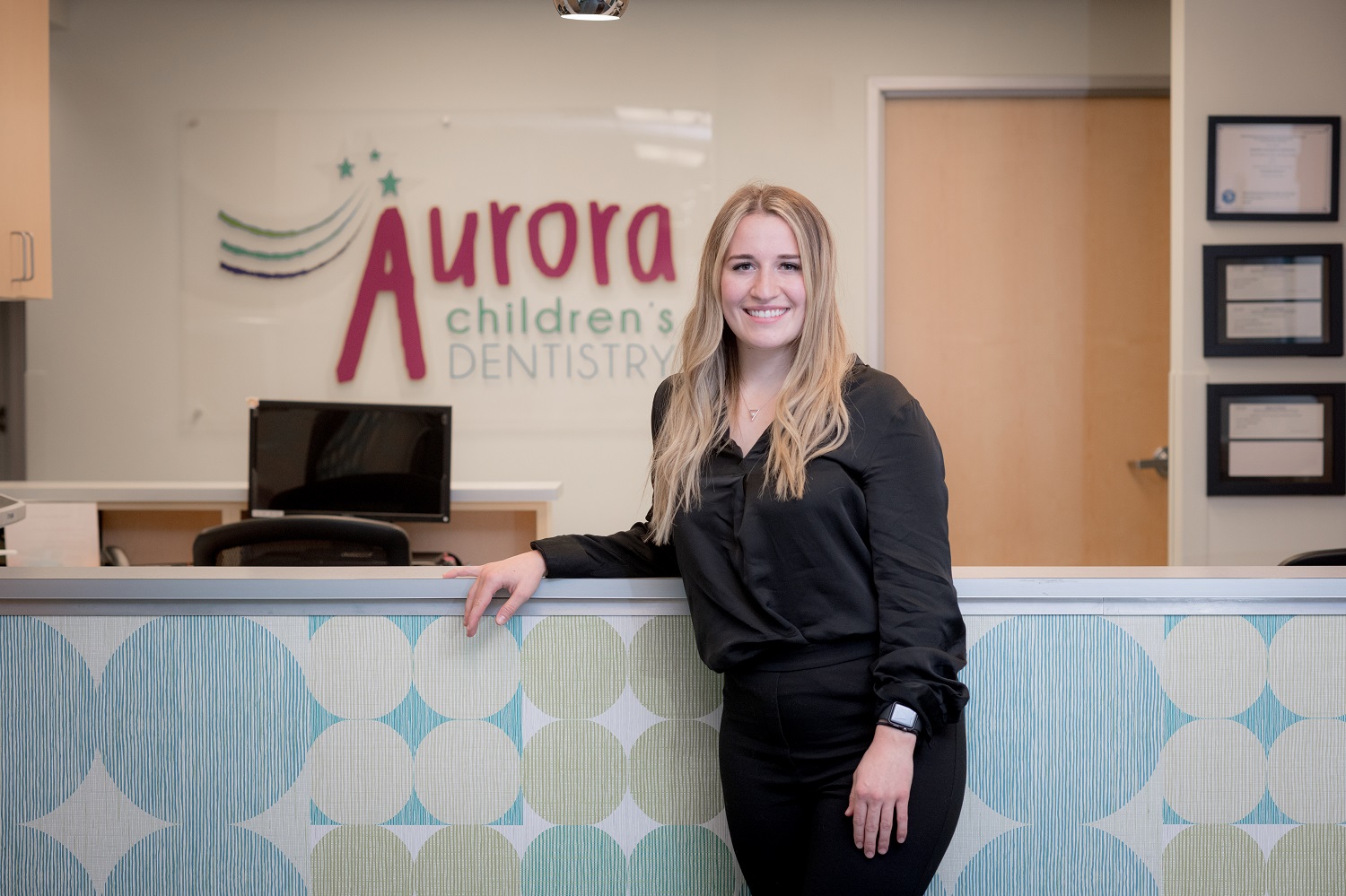 Ally
Sterilization Tech/Dental Assistant in Training
Ally was raised in Wasilla, Alaska. She recently graduated from Concordia University in Wisconsin, where she played college hockey and soccer. Ally discovered her interest in pediatric dentistry while shadowing various dentists for dental school. She will continue to pursue her passion for dentistry at Creighton University School of Dentistry in Fall of 2022. Ally loves being outdoors with her family, playing hockey, or spending time with her animals in her spare time.