The Importance of Regular Dental Visits During the Pandemic
Posted by Aurora Children's Dentistry on Nov 6 2020, 05:54 AM
Do you take your child to the dentist once every six months to have a dental evaluation done? That's great! Getting routine dental consultations is crucial to make sure their oral health doesn't take an unexpected wrong turn - be it cavities, malocclusion, oral infections, etc. But, visiting the dentist for routine consultations has become a bit of a challenge during the ongoing pandemic.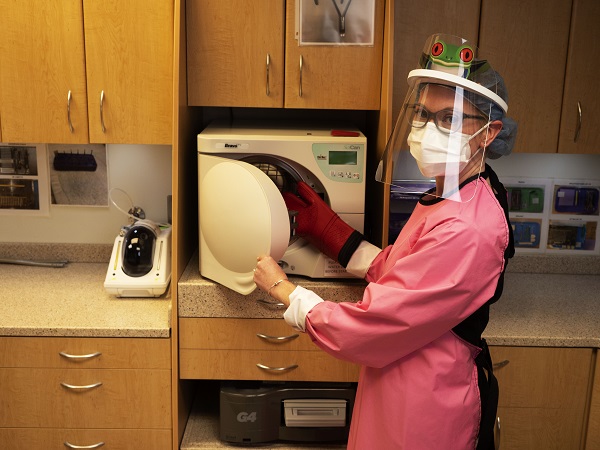 Parents may have second thoughts in their minds about visiting healthcare facilities, fearing for their children's safety. But, there is absolutely nothing to worry about, especially when it comes to consulting our dentist at Aurora Children's Dentistry. Here is how we have made it safer for our patients and staff:
Medical evaluation: When you call our practice or schedule an online consultation, we will conduct a thorough medical evaluation by asking you a set of questions about your and your child's health. Based on the responses, an appointment will be scheduled for your child's dental visit. We request you to answer them promptly to ensure your safety as well as that of our staff.
In-office visits: An online consultation may also be suggested, depending on the dental purpose. We will conduct this over a call or a video conference using a secure line. If the condition requires immediate attention, we will schedule an in-office consultation so that our dentist can diagnose you and suggest treatment.
Sanitization: Sanitizing the work surfaces, dental equipment, and every other surface that we come in contact with is the need of the hour. Needless to say, we have been practicing this for a long time and have further intensified it during the pandemic condition. Along with this, we conduct regular temperature checks of our staff, sanitize our hands frequently, and have brought in a few new safety protocols for the situation.
Importance of regular dental visits
Cavity prevention: The dentist checks for the onset of cavities and fills them using suitable filling material to restore the tooth
Oral cleaning: The dentist cleans the teeth surfaces by removing the plaque and tartar deposits through scaling. This significantly improves oral health, reduces the chances of developing cavities, gum diseases, and other oral infections.
Monitoring growth of teeth: The dentist monitors the development of your child's baby teeth and ensures they fall off at the right time. This step is crucial in avoiding malocclusion and promoting better growth of the teeth.
Orthodontics: After monitoring the growth of the teeth, the dentist might suggest any orthodontic appliances like braces or Invisalign and make sure they are functioning well.
Apart from these, the dentist will also conduct a thorough diagnosis and address the oral infections, if any.
Please feel free to reach out to us on-call at 907-336-1234 or schedule an online appointment for your child's dental consultation, and we'll be happy to guide you further.